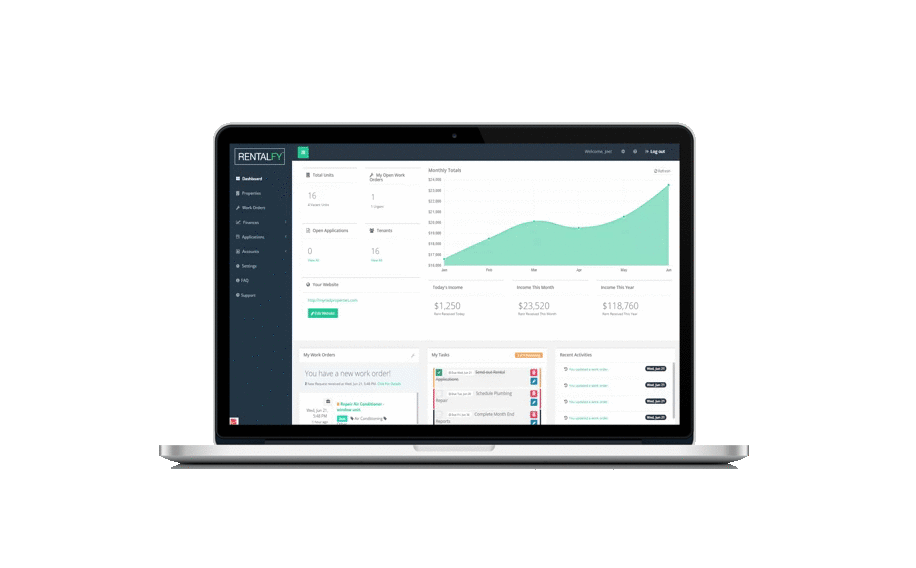 Rental Property Management Made Easy
We've done all the hard work for you! We take care of the technology so you can focus on your rental properties. With Rentalfy, you get:
Our Features
---
Information At Your Fingertips
The Rentalfy dashboard gives you a powerful overview of your business. See your income, past-due invoices, expiring leases, new rental applications, work orders, and more - all in one place.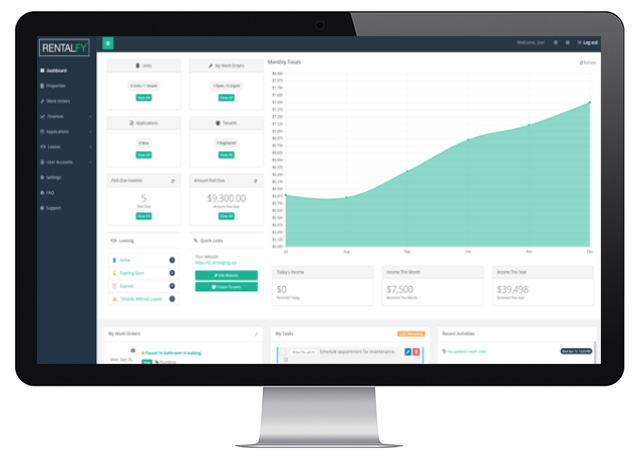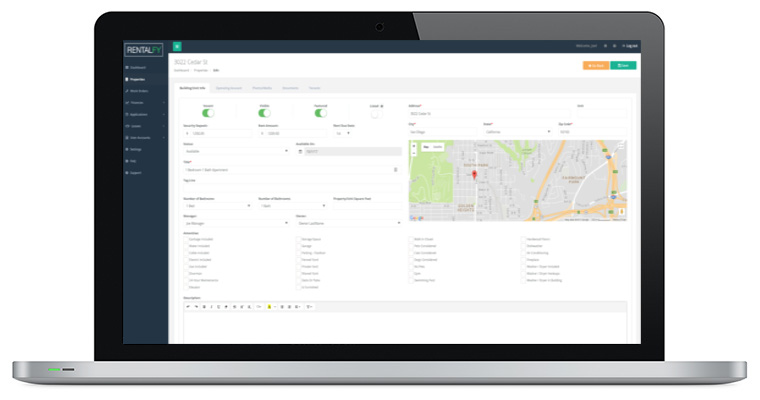 Quickly add your properties and save basic information such lease status, amenities, and listing details to syndicate your units at the push of a button. Store photos, documents, and more!
Manage your properties and collect payments from anywhere. Our tenant, manager, and owner portals are mobile-ready for on-the-go property management.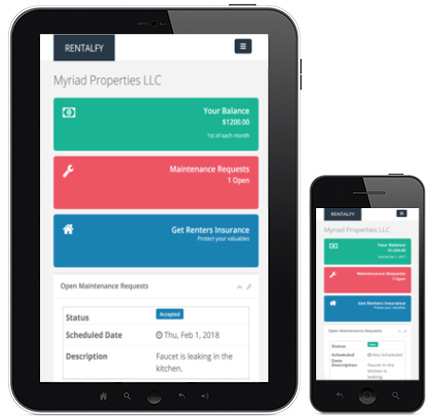 ---
It has never been easier to accept payments online, no more opening envelopes and trips to the bank to deposit rent checks. Accept E-Check (ACH) and credit card transactions securely. Set up multiple bank accounts to route funds for yourself or your property owners.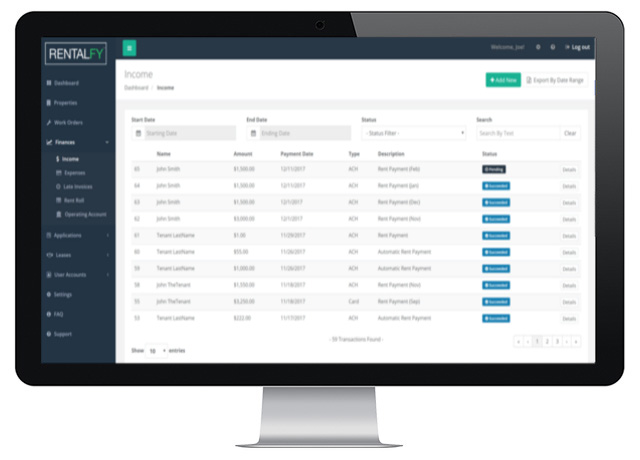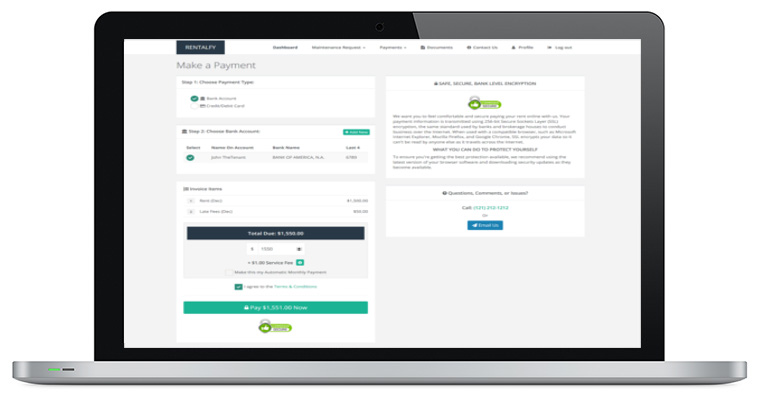 Collect payments from tenants securely. Your tenants can view their invoices and make payments right from their Tenant Portal using ACH (E-Check) and credit card payment methods.
---
Rental Applications & Screenings
Easily accept rental applications online. Our customizable applications give you the flexibility to get to know your applicants and take the pain out of finding and moving in new, quality tenants.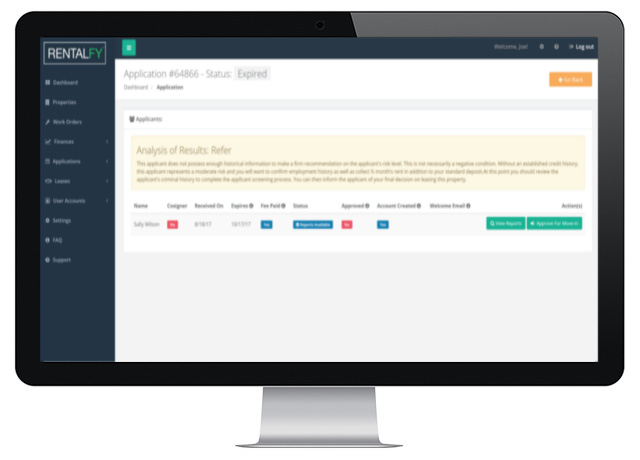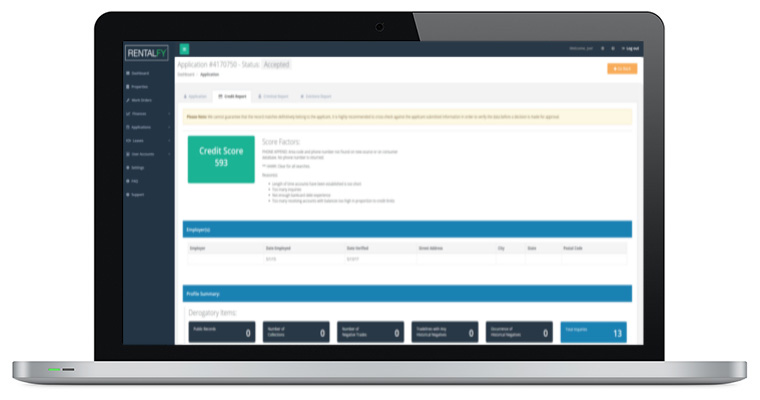 Screen applicants quickly and painlessly. Get full reports for credit, background, and eviction within minutes of receiving a new application, at no charge to the property manager.*
---
Your business's income and expenses are at your fingertips. Easily keep track of your financials to manage your cash flow. Export your transactions to use with you favorite accounting software.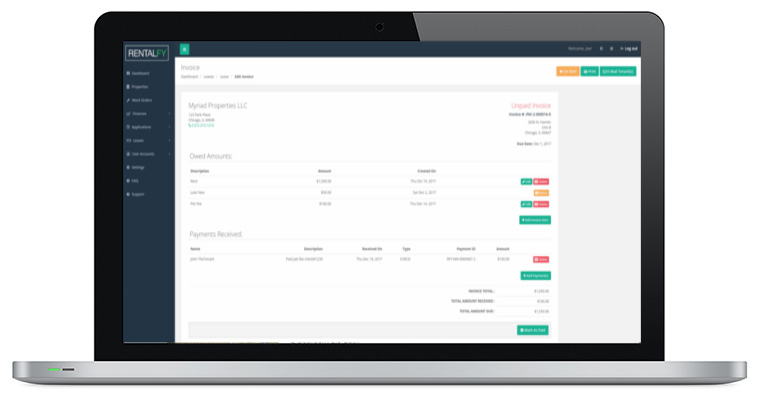 Powerful invoicing features give you the flexibity to effortlessly manage tenant payment collection. Create and send invoices, record payments, and collect late fees with ease.
---
It has never been simpler to store and manage your active leases and know when they will expire. Set late fees, upload signed leases, and generate invoices automatically for your tenants.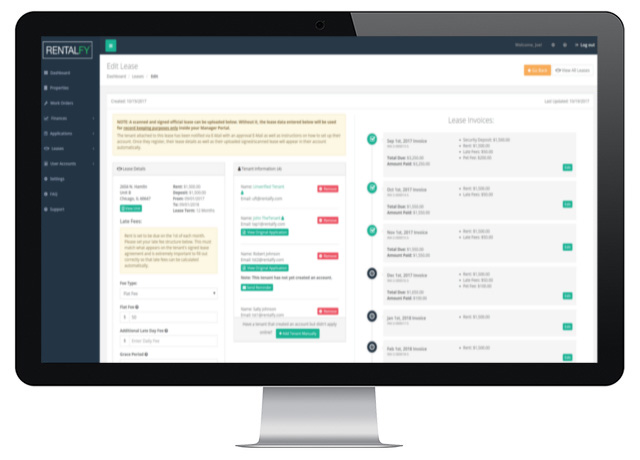 ---
Work Orders & Maintenance Requests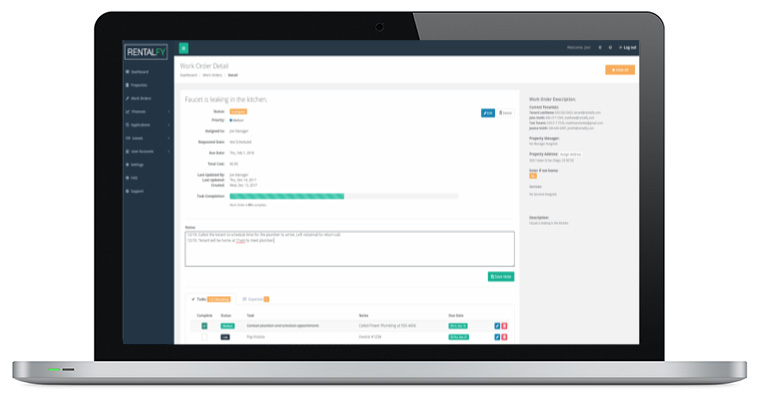 Get a better handle of your to-do list with work order and maintenance request management. Save notes, enter expenses, view and add photos, and create & track tasks to help manage your properties and fix problems fast. Tenants can easily submit maintenance requests with photos from their Tenant Portal.
---
Manage your communications with ease using our powerful E-Mail messaging. View incoming messages from your tenants, owners, property listings, and Contact Us page (available with website add-on). Create templates to easily send common E-Mails without having to re-type them each time.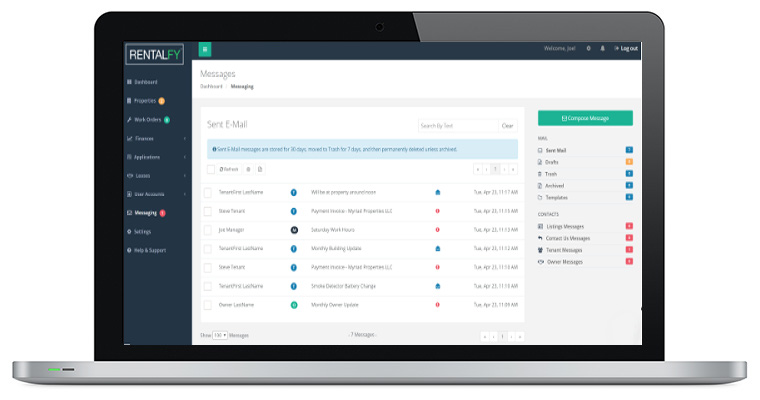 ---
Renters Insurance And Landlord Legal Protection
Offer renters insurance to your tenants and get landlord legal protection for yourself. Rentalfy has partnered with
Sure
to provide comprehensive
renters insurance
and
landlord legal protection
to shield your properties from unexpected problems.
---
Add a Website to Promote Your Business
With Rentalfy, you get your own property management website to promote your business. It's fully customizable with your business's logo, text, color scheme, and more. Get your new website up and running fast from our easy to use website setup interface.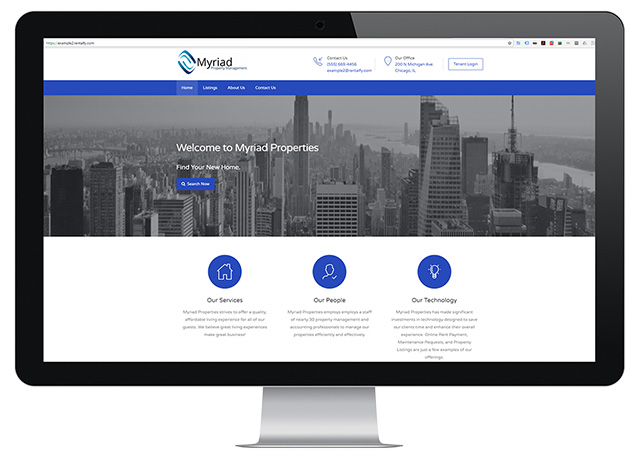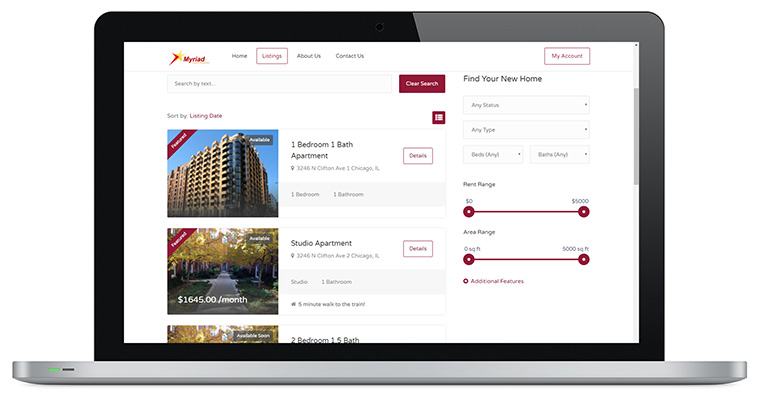 Advertise your property listings to quickly find quality renters and rent your units fast. You can also accept rental applications, directly from your site.
Rentalfy is mobile-ready and looks great on tablets and phones. Quickly and easily connect with today's tech-savvy renter in the office, at home, or on the go.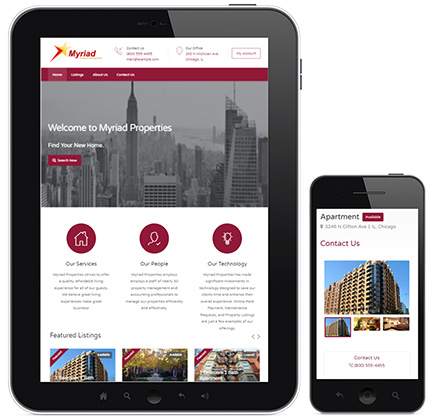 * $35 per application paid by the applicant.